Hi! Haven't been around lately here.,

The past weekend i was in the Swedish town Skövde and saw CRASHDIET! They were playing
at some festival called 'Younomia'.
I can't tell yeh how great they were! They were So full of energy n rock! I stood in the front.

First Eric came on stage after the Intro interlude had stopped and then Martin, Peter and then Olliver and then they started
as usuall with In The Raw and Queen Obscene. Don't remeber what came after that but Riot, Fallin Rain, I Don't Care and Tikket came after that.
When Tikket was finished they went out and then came back for an encore.
They finished with XTC and then Breaking The Chainz.

I think the audience was a bit lame. Ofc some, including me, were rocking n so but some just stood
still. Olliver also said '' Is this a library or? '', so I don't think it was just me.
Also it wasn't so many in the crowd. Perhaps around 70 or so, but I liked that, more space and you get closer to the band!

After the show the band were signing and I got to meet them all including Peter! It was really fun and i got two t-shirt signed and one poster.
I was talking to Peter and so ...

I took some pictures but my camera is SO BAD! I warn everyone; DON'T BUY A CAMERA FROM SIBA.
Anyway i have uploaded six pictures wich are ok, nothing more..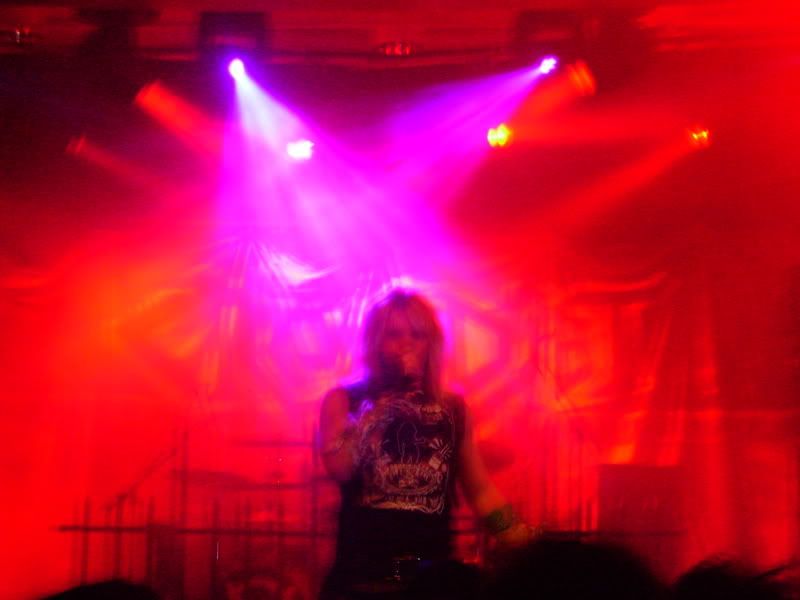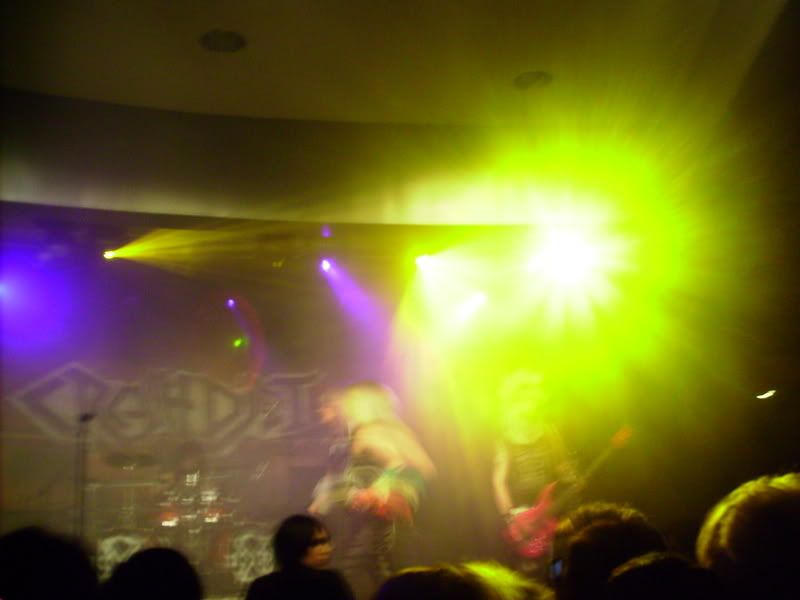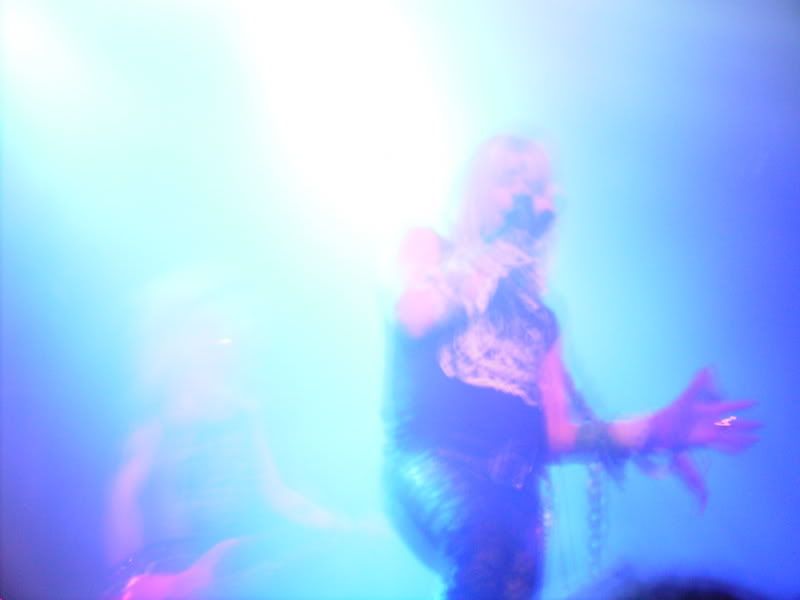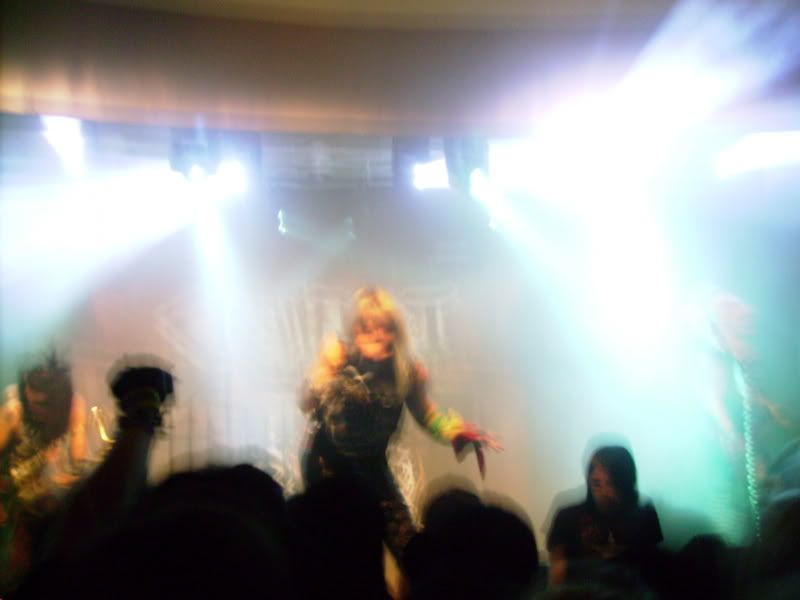 Also a video; Tikket: http://youtube.com/watch?v=Ya5HoEoZ-XQ


And also to be mentioned thnx Peter for the free tickets!

/ crashbear.